Dinosaur parties
How about a Dino-tastic Dinosaur party for the ultimate Sparkle birthday party experience!
You and all your guests will have a roar-some time celebrating with your dinosaur safari host!
There are so many fun games to pick from for the ultimate dinosaur party package including creative arts, fluffy slime making, balloon modelling fun or glitter face art! Our dinosaur puppets can also attend for the younger audience, and we can offer parachute and story time fun!
Our dinosaur shows are interactive and so much fun!
We can't wait for you to meet our dinosaurs and dinosaur safari hosts! We will also ensure all your guests get a dinosaur name too.
Dinosaur Show
Watch the dinosaur puppet show.
Slime Making
Make some slime to play with and take home!
Arts and Crafts
Make your very own creative crafts.
Dinosaur Disco
Dance along with your friends at the Dino Disco.
Dinosaur Games
Play pass the parcel and other games with the dinos.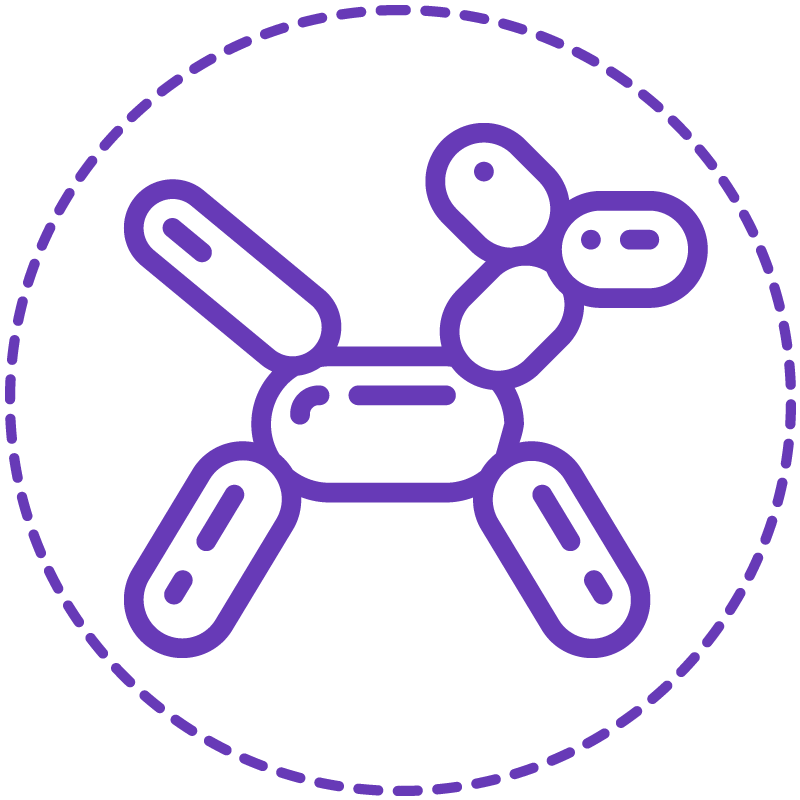 Balloon Modelling
Choose your balloon model shape to play with and take home.
Face Painting
We'll paint your face like your favourite dinosaur.
AN HOUR PARTY
ONE THEMED SPARKLE HOST
ONE HANDS ON ACTIVITY – CHOOSE FROM: GLITTER FACE ART, BALLOON MODELLING, CREATIVE ARTS SESSION, FLUFFY SLIME MAKING
A SELECTION OF PARTY GAMES
A TWO HOUR PARTY
ONE THEMED SPARKLE HOST
ONE HANDS ON ACTIVITY – CHOOSE FROM: GLITTER FACE ART, BALLOON MODELLING, CREATIVE ARTS SESSION, FLUFFY SLIME MAKING
A SELECTION OF PARTY GAMES
PASS THE PARCEL
A DISCO
A TWO HOUR PARTY
TWO THEMED SPARKLE HOSTS
A HANDS ON ACTIVITY OF CREATIVE ARTS OR FLUFFY SLIME MAKING
A SELECTION OF PARTY GAMES
PASS THE PARCEL
A DISCO
GLITTER FACE ART OR BALLOON MODELLING FOR EACH CHILD
UNIQUE UNICORN OR TIGER RIDES (SPACE DEPENDANT)
Enquire now