Fairy Parties
Our beautiful fairy parties are completely unique and magical.
Whether you would like to offer all guests the chance to make fairy glitter slime, or the opportunity to be super creative and make their very own personalised magic wands with our arts and crafts package, your little one and all their friends are guaranteed to have the most amazing and special day.
Our fairy shows are interactive and so much fun!
We can't wait for you to meet Amber and her little sister Pearl. We will also ensure all guests get a fairy name too.
Fairy Show
Watch the fairy show and meet Candy Floss & Bella.
Fairy Sparkly Slime
Make some glitter slime to play with and take home!
Fairy Wand Arts and Crafts
Make your own fairy wand and other crafts.
Fairy Disco
Dance along with your friends at the Fairy Disco.
Fairy Games
Play pass the parcel and other games with the faries.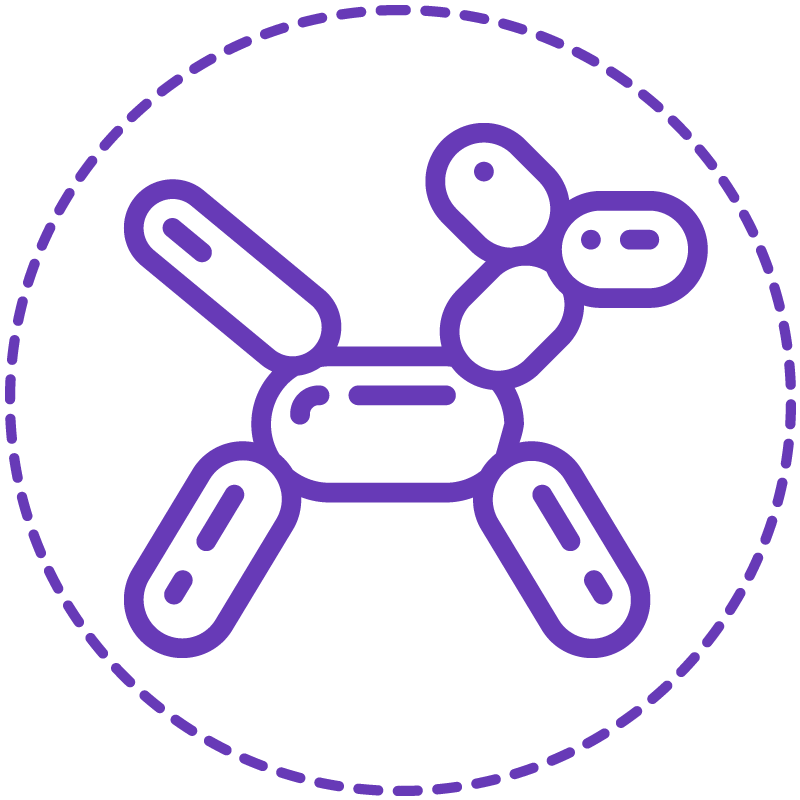 Special Balloon Modelling
Choose your balloon model shape to play with and take home.
Magic Face Painting
We'll make your face sparkle like your favourite fairy.
Our Packages
AN HOUR PARTY
ONE THEMED SPARKLE HOST
ONE HANDS ON ACTIVITY – CHOOSE FROM: GLITTER FACE ART, BALLOON MODELLING, CREATIVE ARTS SESSION, FLUFFY SLIME MAKING
A SELECTION OF PARTY GAMES
A TWO HOUR PARTY
ONE THEMED SPARKLE HOST
ONE HANDS ON ACTIVITY – CHOOSE FROM: GLITTER FACE ART, BALLOON MODELLING, CREATIVE ARTS SESSION, FLUFFY SLIME MAKING
A SELECTION OF PARTY GAMES
PASS THE PARCEL
A DISCO
A TWO HOUR PARTY
TWO THEMED SPARKLE HOSTS
A HANDS ON ACTIVITY OF CREATIVE ARTS OR FLUFFY SLIME MAKING
A SELECTION OF PARTY GAMES
PASS THE PARCEL
A DISCO
GLITTER FACE ART OR BALLOON MODELLING FOR EACH CHILD
UNIQUE UNICORN OR TIGER RIDES (SPACE DEPENDANT)
Enquire now